What do you think is the answer to this Idiotest puzzle?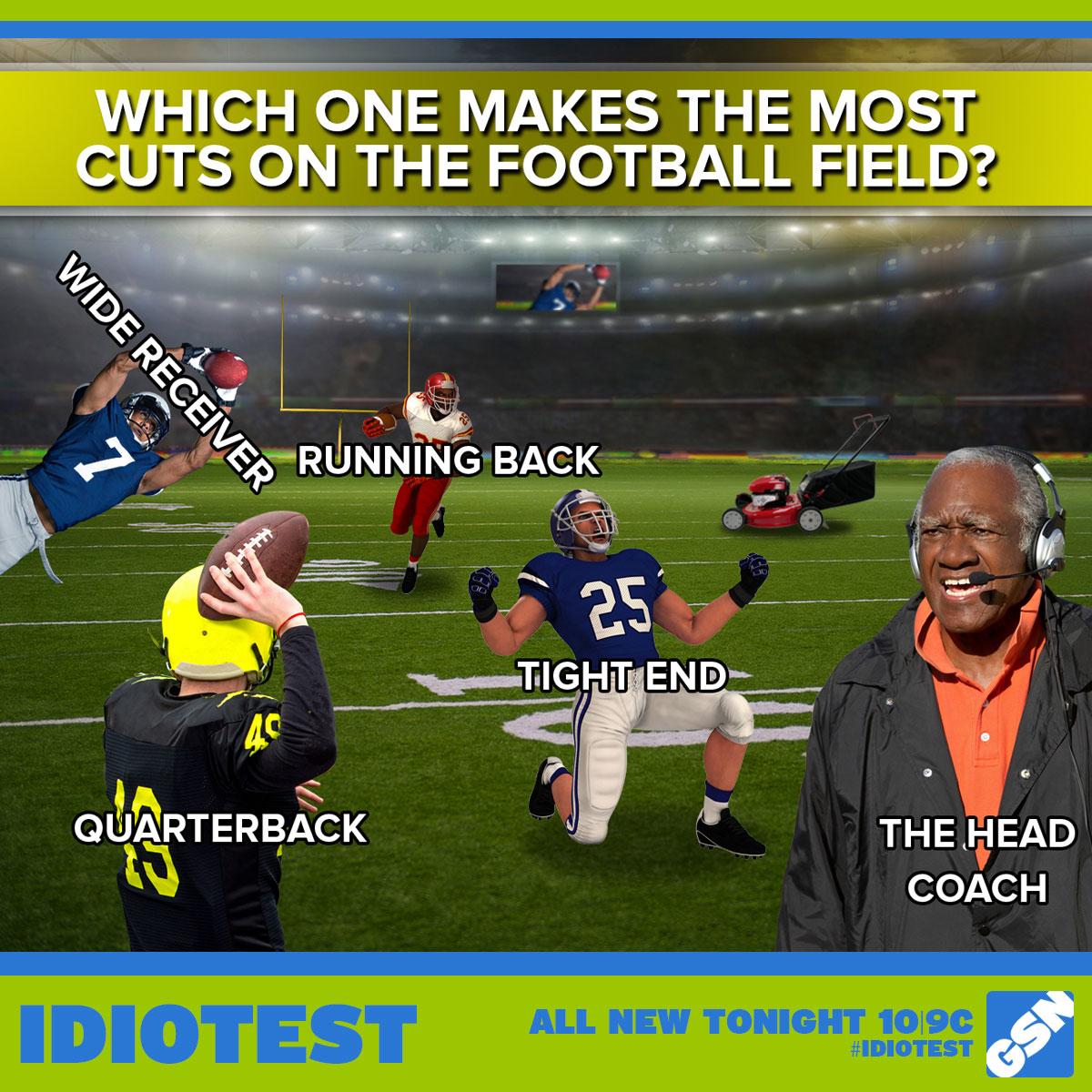 This past Wednesday, in spirit of its football-themed episode (with the Giants versus Cowboys), the
Idiotest
twitter account
tweeted out
the above picture. Although the answer was never given on the Twitter account, the answer in majority seemed to be "Lawn Mower". Through on our @greatgameshows Twitter account,
I said "The Head Coach"
.
Could this be a possible error and controversy on Idiotest? On all NFL fields, most college fields and even a lot of high school football fields in this day, the grass is artificial or turf (plus, the above players appear to be at the college or professional level). In that situation, a lawn mower would never be used. This one may be very far fetched, but what if a coach had to make many cuts to get down to the final roster from hundreds of players? This is one Idiotest puzzle that I believe could have two answers.