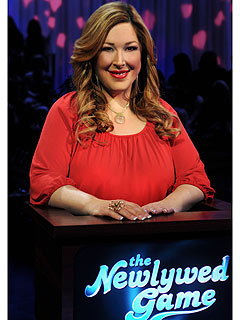 Wilson on GSN's The Newlywed Game
If you have watched some of Game Show Network lately, Progressive insurance commercials have aired with an appearance by Carnie Wilson.
Here is a YouTube link to the Progressive advertisement.
In case you were not around the GSN environment in 2010, this is more interesting than you think.
The last Carnie Wilson appearance on GSN was in 2010 when she hosted The Newlywed Game. Wilson left The Newlywed Game due to a lawsuit over money that GSN did not pay Wilson for extra filming time from her short-lived GSN reality show, Carnie Wilson: Unstapled.

A big deal? No, not at all. Just an eye-catcher.