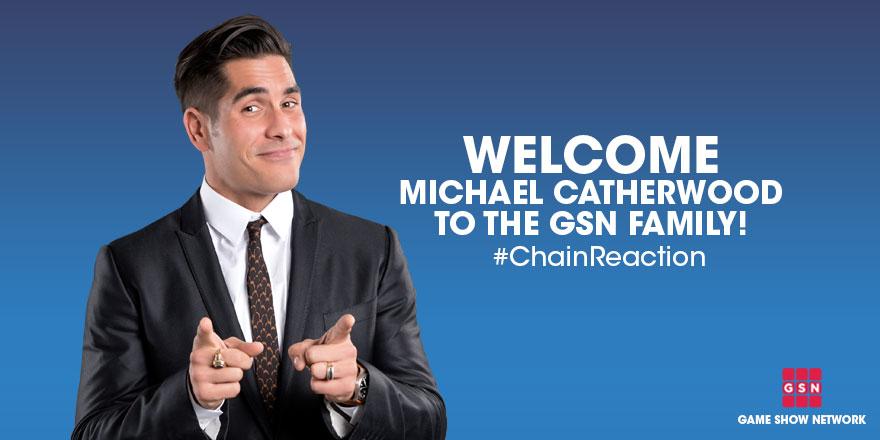 This year, we already knew one new program on GSN's development slate prior to the yearly upfront.
Chain Reaction
was that program, with the host announced at the upfronts.
It seems like there has been a trend this year and the past three years, between American Bible Challenge, The Chase, Idiotest, Skin Wars and now it looks, Chain Reaction. We all knew pieces about them before their upfront debuts and launches, while all shows have been successes.
American Bible Challenge was featured in a GSN press release two months before the 2012-13 upfront. At the upfront, the host, Jeff Foxworthy, was announced.
The Chase was first officially introduced in the 2013-14 upfront with a cast member, Mark Labbett, on board.
The host of Idiotest, Ben Gleib, was announced at the 2014-15 upfront.
Skin Wars was announced in press releases before the 2014-15 upfront, along with the host and three judges.
And now, Chain Reaction was officially announced via GSN press release before the GSN upfronts and the host, Mike Catherwood, was announced at the upfronts.

It appears shows that we know either confirmed information before the upfronts or where the host (or a cast member, like The Chase) is announced before or at the upfronts, turns out to be a big success.
Is there a trend here year to year? Will Chain Reaction follow in the footsteps of these past four successes? I still believe Chain Reaction will be GSN's first successful game show revival since The Newlywed Game.