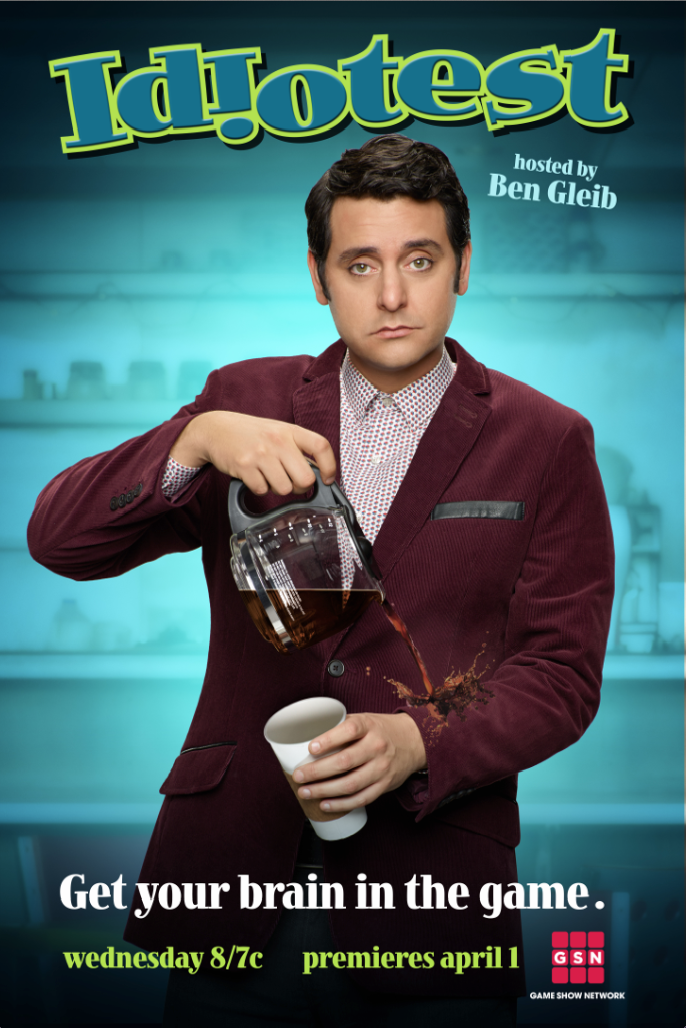 I happened to watch both episodes of
Idiotest
last night. In case you did not watch, I'm not going to spoil the episodes for you in terms of cash amounts and team winners.
Once again, overall, a slightly improved show from its inaugural season. There really was not too much needed to improve on.
I am going to base my opinion off of the non-April Fools Day episode, the episode with two teams of Mothers and Daughters competing. To me, the April Fools Day episode was actually a little annoying and distracting.
The beginning of the episode to the first game seemed to move faster. There is less talk with contestants in the beginning and Gleib will ask "Why do you think you're not an idiot?" before the second puzzle. I agreed with the faster pace of the beginning of the episodes, but I thought that would make room for another round of puzzles. Now and back in Season 1, I would have liked to have seen an extra puzzle in first round (the $300 puzzles).
The puzzles seem a tad more challenging to me than the first season. Your typical viewer will say the puzzles have gotten easier, because like myself, they know the tricks of
Idiotest
from watching the Season 1 episodes. I am not a fan of the two-touch puzzles in the $500 round. The two touch puzzles should be saved for the final $1,000 and $2,500 puzzles simply because they are the hardest.
For future episodes, I would rather see another round of $300 puzzles, where both the teams work together.
One thing I love about
Idiotest
: How they count down time with money, not seconds. If they ever lose that format, they lose me. That's the uniqueness about the show.
The
Idiotest
set looks better. There are two big touchscreens now, which is overall a better effect and therefore less episode time moving contestants around (which should lead to another round of puzzles). The absence of the benches is also appropriate and the HD wrap-around screen in the background is more visible.
I also notice how at the end, the winning contestants now stand on either side of Gleib, just like what is done in
Family Feud
, before the commercial break leading into Fast Money.
As for Ben Gleib himself, I would not say he's a worse host or a better host than last season. He's about equal, carries the show well and has a very good interaction with the contestants. Best game show host ever? No. Best game show host on GSN right now? No, that probably goes to Brooke Burns. Gleib is definitely superior to say, Dylan Lane or Carrie Ann Inaba.
Last night's episodes that aired were the 15th and 30th taped of the 65 episode second season.
Overall, 4 out of 5 stars. I would like to see less of Ben Gleib trying to be funny and another round of team games, in the first, $300 round.