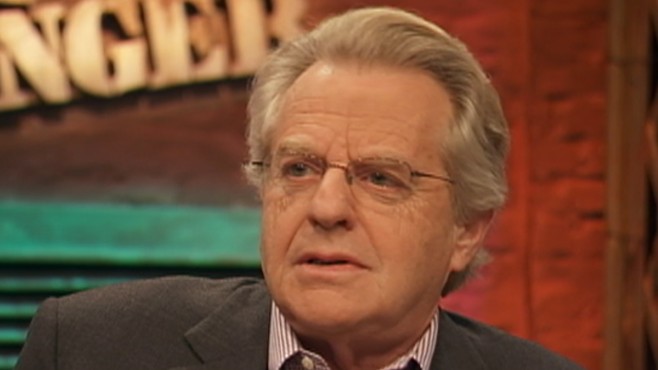 In case you have not heard from
posts here at GameShowNetworkNews earlier today
, weekend schedule changes will occur for Saturday, February 28th and Sunday, March 1st (and on),
according to the new advanced schedules
.
Basically, Steve Harvey Family Feud switches around in multiple places but keeps the same numbers of slots per (same) day/week. Minute to Win It, with host Guy Fieri (the NBC version), will take the Saturday 2-4pm slots. Steve Harvey's Family Feud will air from 8-10pm, replacing Baggage On The Road.
Baggage On The Road
has now had reruns ousted out of primetime twice within the past month. First on Thursday nights and now on Saturday nights (not to mention, new runs moved an hour later in primetime on Wednesdays). In its first twelve episodes,
Baggage On The Road
has averaged 368,000 total viewers with
a 30% chance for getting renewed
(an upward trend in recent weeks).
I am wondering if this is a sign of GSN not liking numbers for
Baggage On The Road
. I cannot recall GSN pulling reruns of renewed shows like
The Chase, Idiotest
,
Skin Wars, American Bible Challenge
or
It Takes a Church
while they were mid-season. This schedule change might also be a reaction to poor numbers from
Baggage On The Road
new runs from this past Wednesday, which we still have not seen yet.
On Sundays, Idiotest will air from 4-6pm instead of 5-7pm. Steve Harvey's Family Feud leaves the 4pm hour but will take the 6pm hour starting March 1st.
Overall these two schedule changes seem to be GSN attempting to boost their primetime numbers with the help of Family Feud. For one, Family Feud for two hours in Saturday primetime and two, another hour of Family Feud for a lead-in to primetime on Sunday.
All Times Eastern