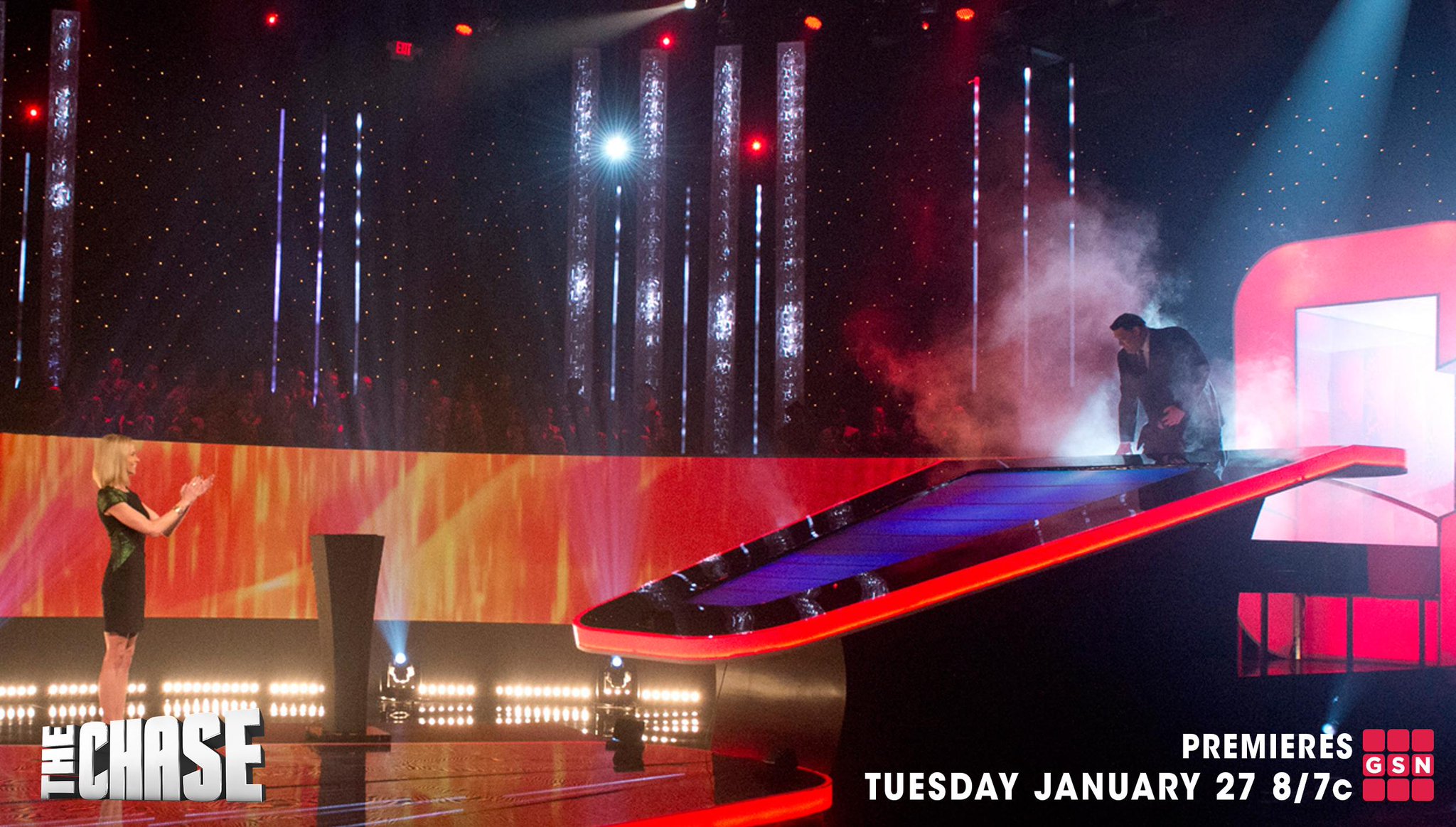 The Beast is back!
The fourth season of the United States version of The Chase returns tonight on Game Show Network at 8pm ET. Brooke Burns returns as host for her fourth consecutive season and Mark Labbett returns as well. Tonight's premiere episode of The Chase will feature three contestants who were previously contestants on The Chase and lost to The Beast, Mark Labbett. Tonight, these contestants have a second chance to come back and win the money!
This is the first time since The Newlywed Game in 2010 (show premiered in 2009) that a GSN original has made it to its fourth season. American Bible Challenge and Baggage have been close, achieving third seasons each.
Additionally, guess the ratings on the first sidebar poll at the right for tonight's premiere. The second season premiere in November 2013 had 453,000 total viewers and the third season premiere in July 2014 had 494,000 total viewers. Will tonight's premiere continue the upward trend?