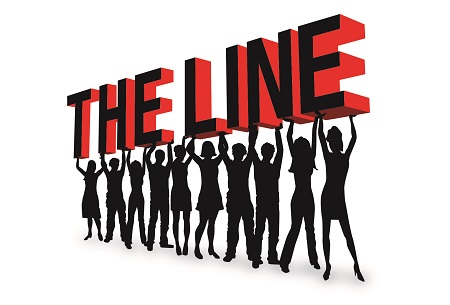 GSN's
The Line
will premiere in a two-hour block on Tuesday, December 23rd and will air from 9pm ET to 11pm ET.
The Line
originally consisted of five one-hour long original episodes but has been cut back to this two-hour special.
Also note, it is expected that
The Chase
will end Tuesday, December 16th.
The Line
is hosted by Jeff Davis and Candace Bailey.
The Line
is a traveling game show which shot its episodes for a four day period back in July in Nashville. GSN's website describes
The Line
as a "unique traveling game that invites hundreds of people to line up each day for a chance to win cash and prizes. Though the goal is to get to "The Vault" at the front of the line, where each contestant can attempt to win a jackpot by answering eight true/false questions, many will have an opportunity to play and win while waiting in the line itself. Those who make it to the front of the line will see the jackpot grow with each contestant who fails to answer his or her eight questions."
For more information of the show if you're interested, go to
GSN's webpage for The Line
.