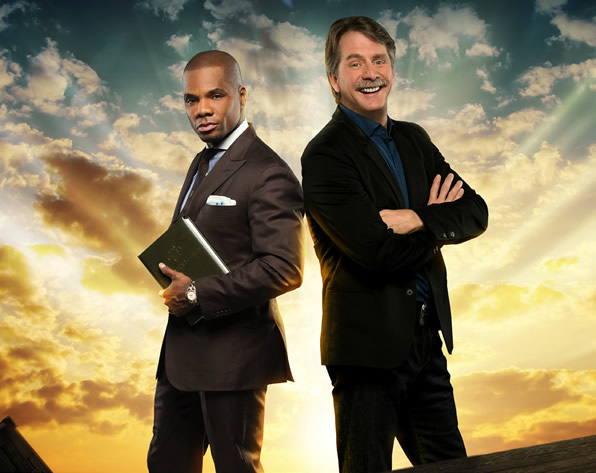 This is a story we have been following since
last
Tuesday here at GameShowNetworkNews. Game Show Network is already pursuing interest in a fourth season of
The Chase
, just a few short weeks after the Season 3 premiere. Season 3 has averaged 535,000 viewers,
while the July primetime average for GSN has only been 347,000 viewers
. If you remember last July, GSN actually renewed
The Chase
for a second season ahead of its Season 1 premiere.
Additionally, Game Show Network will seek a fourth season of
American Bible Challenge
slated for the first half of 2015.
American Bible Challenge
averaged 550,000 viewers in its recent third season.
There have not been any renewals or press releases yet, given that this is the early phase of the renewal process. GSN has to find out if they can get Foxworthy, Franklin and Labbett back to their respective shows for their fourth season each, how many episodes to order, contestant casting, plus when and where they can shoot these episodes depending on the studio schedule and host(s) schedules and more.
There is currently no word on the fate of
It Takes a Church
and
Mind of a Man
.
On the recent sidebar polls, of 47 polled, 60% of voters saw
American Bible Challenge
getting a full fourth season while 79% of voters polled also want to see
American Bible Challenge
get a fourth season (21% wanted both
American Bible Challenge
and
It Takes a Church
cancelled).