From the
published schedule changes
effective the week of September 16th, and as of now, through mid-October:
*
Are You Smarter than a 5th Grader?
completely drops from the schedule
Really? This isn't a rerun abused, worn-down show like
Deal or No Deal
got to be.
5th Grader
has been a top performer in primetime, averaging 400K-500K every Sunday night.
5th Grader
is the highest rated show pre-2pm as well. I thought in the next few months
5th Grader
would fill some other gaps in the schedule, or the syndicated version would be acquired.
*John O'Hurley
Family Feud
takes the 1pm hour weekdays
With this move, Family Feud will have a record high 114 slots a week or 57 of 138 possible hours of the schedule. 26 for Karn, 26 for O'Hurley and 62 for Harvey. It makes me think John O'Hurley Feud may be a placeholder, or the Karn/O'Hurley 12-2pm block move to get modern shows before 12pm weekdays. Hmm...
*
Minute to Win It
(Ohno) will now air 6-10pm on Sunday nights

Ohno Minute has not set GSN's Nielsons on fire in new runs or reruns. Hot numbers have faded drastically. Huge mistake, that I'm sure will be
shuffled
within the next six to eight weeks.
*
Minute to Win I
t (Ohno) will air in new runs on Tuesday from 7-9pm ET; repeat from 10pm-12am
I liked the way the schedule was going for the week of September 9th. New runs of Ohno Minute from 8pm to 10pm, sandwiched between Steve Harvey's Family Feud. I doubt the numbers will get any better with this move.
*
The Chase
will air in reruns on Tuesday nights at 9pm and 12am
Fair enough, The Chase deserves it. Reruns for The Chase probably won't get as high as the new runs, but will most likely
stabilize
the primetime average, at the most.
*
Baggage
will air Friday nights from 7-9pm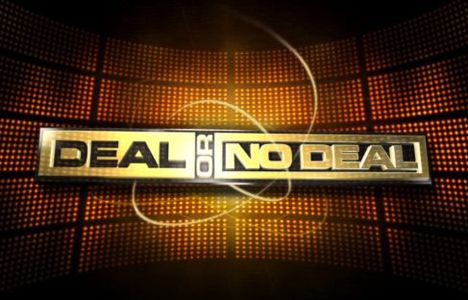 GSN really likes to reach out to the younger demos. With the 6pm hour lead-in, Harvey Feud of course, I wouldn't be surprised if this
strategy
works. GSN has tried everything to keep Baggage on Friday nights, and I have a strange feeling this may just work. Still, lead-ins can only work for so long.
*
Minute to Win It
(Ohno) will rerun Friday nights from 9-11pm
The only possibility for Friday nights is a new acquisition. Not sure what,
either modern or classic, but GSN loves these younger demo potentials.
For Friday or Sunday night, I would suggest bringing back a "really old reliable", NBC's Deal or No Deal. It would almost seem fresh to the schedule, after enough time off, that is. As far as I know, GSN still has the rights to the network version, and not half-hour Deal or No Deal.
Nothing much to say about the week of September 9th-15th. Still surprised to see Baggage in primetime and the Ohno Minute to Win It new run, double-runs on Tuesday nights are the way things should be.