American Bible Challenge,
without a complaint
has been renewed for a third season.
Here are some premature rumors for the third season, which is set to cast in the early Fall and film in December 2013: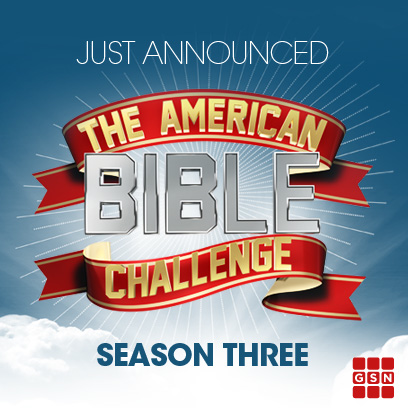 Premiere Date:
"In 2014" is the only thing official, but a premiere date is set for approximately the week of February 24-28 or March 3-7. These are the weeks following the Winter Olympics, which run from February 7-23.
Choir:
There was uncertainty if a choir or live music would be a part of the third season. With the return of Kirk Franklin, the choir will still be there. Turns out, at this point, there will be less choir involvement and the songs will be toned down.
Stunts:
They're gone. It was really unfair when a team knew a question but could not stack the bibles.
Set:
No changes yet, but we'll see.
Tournament/Finale:
The rerun track record for
American Bible Challenge
has been poor, especially following the December 23rd marathon. There may just be nine episodes, with the team winning $20,000 for their charity at the end of the episodes and then never appearing on the season again. The press release did not mention a $100,000 Grand Winner Prize for Season 3.
No guarantees in any of these, but this is what is being "planned"